You are here
About us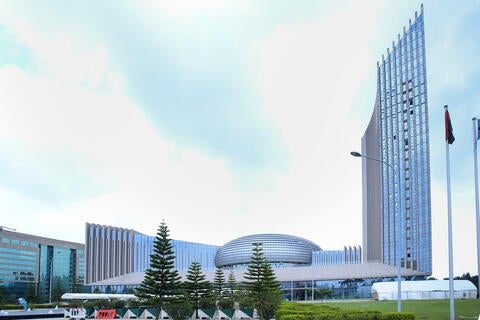 Addis Ababa, Liaison Office (ELO) to the African Union Commission (AUC) and the UN Economic Commission for Africa (ECA) is a multilateral space managing the strategies for inter-governmental processes relevant to the UNFPA mandate. Through its work, the ELO works to ensure that in Africa: every pregnancy is wanted, every childbirth is safe and every young person's potential is fulfilled.  
Under the Division for Governance and Multilateral Affairs (DGM) in New-York (UNFPA HQ), ELO engages with the AUC, ECA and relevant regional partners towards the implementation of ICPD Beyond 2014 and other relevant continental instruments, particularly those on young people, women and, sexual and reproductive health and rights.
ELO develops strategies to ensure that African Union (AU) Member States are well informed and supported to deliver on ICPD Beyond 2014 priorities. ELO works closely with diplomatic missions in Ethiopia, Regional Economics Commissions (RECs), UN agencies, civil society organizations and other international organizations towards this objective. ELO ensures effective coordination and leadership among UNFPA regional offices and divisions in its engagement with the AUC and ECA.
Director: Zane Dangor (OiC)
UNFPA Liaison Office to AU and ECA
Addis Ababa, Ethiopia
Telephone: (251-1) 115 44 4028