You are here
Senior Advisor to the Executive Director of UNFPA and Director of UNFPA Representation Office to the AU and ECA
Senior Advisor to the Executive Director of UNFPA and Director of UNFPA Representation Office to the AU and ECA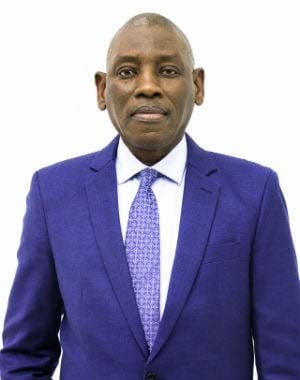 Mr. Mabingué Ngom
Mr. Mabingué Ngom is the Senior Advisor to the Executive Director of UNFPA and Director of UNFPA Representation Office to the African Union (AU) and the UN Economic Commission for Africa (UNECA).
A national of Senegal, Mr. Ngom brings to this position over 20 years of leadership experience, of which 13 are with UNFPA, in the area of programming, portfolio and grant management, strategic planning, policy and advocacy, partnership building, and leadership. Following his role as Director of Program Division of UNFPA between 2008 and 2015, he went on to become the UNFPA Regional Director for West and Central Africa, Mr. Ngom successfully repositioned UNFPA in the region and provided leadership and strategic direction for the 23 countries covered by the Regional Office. He is a staunch advocate of youth and women's empowerment and a champion of harnessing the Demographic Dividend in the continent.
Before joining the United Nations Population Fund, Mr. Ngom served  as a Team Leader at the Global Fund to Fight HIV/AIDS, TB, and Malaria as well as the Regional Adviser at International Planned Parenthood (IPPF). Before his international career, Mabingue served in several senior management positions as the Advisor to the Ministry of Economy, Finances, and Planning of Senegal and Chief of Division in charge of Programming, Financing, and Monitoring for Senegal's public investments.
He holds two Master's Degrees in Development and Economic Analysis (Dakar, 1983) and Public Policy (Washington, DC., 1998). Mr. Ngom also holds a Post Graduate Diploma in Economic Development and Planning (Dakar, 1985). He has also published several articles and books tunneling on steps Africa needs to take to accelerate peace, security, and development through partnerships and engagement.
Mr. Ngom is married and has four children.